What is SOS free?
So, what does SOS Free mean? 
SOS stands for salt, oil and sugar. These are the three big elements that are affecting our health in a negative way.
Being SOS Free means you are striving to eliminate all salt, oil and sugar from your diet. Consequently, you will not add these in your plate or to your food while cooking. Also, you will not buy products that contain these. 
No salt, no oil, no sugar diet.
This page contains affiliate links. Any purchase made through such links may award me a small commission, and you will not incur any extra costs. Learn more about my privacy policy here.
SOS free vegan diet
The SOS free vegan diet became popular in 2011. This was the year the documentary Forks Over Knives was produced. In the film, a plant-based, whole-food, low-fat diet was promoted. Specifically, it was stated that oils had no part of a healthy diet. It was even insinuated that an oil-free diet could potentially ward off chronic diseases or treat these if they were already in progression.
Sugars and bleach flours were also advocated against in Forks Over Knives. Instead, it was suggested that people focus on cutting out animal-based proteins and rely more on fruits, vegetables, legumes, and whole grains as the basis of a healthy diet.
SOS Free Diet – No Salt
According to data from LiveScience.com, it's estimated that most people in the United States (90 percent) eat too much salt or sodium.
If you eat too much salt, the extra water stored in your body raises your blood pressure. The higher your blood pressure, the greater the strain on your heart, arteries, kidneys, and brain. This can lead to heart attacks, strokes, dementia, and kidney disease.
The U.S. Food and Drug Administration (FDA) recommends a daily intake of 1500 mg a day, which is equivalent to about half a teaspoon!
Health Risks of Salt
It's not healthy for people of any age to consume too much sodium, and it becomes especially risky the older you get. There's so much hidden salt in many foods you eat. Sweet foods may be hiding some sodium also. With an SOS-free vegan diet, you can ensure you're free from unwanted sodium in your foods.
Salt enhances the flavor of our food and also makes us eat more! It is a fact. So if you are working on losing weight, do not add salt to your food. You will automatically eat less! Start by slowly diminishing your salt intake till you can eliminate it completely for a salt-free diet.
Alternative to Salt in your Diet
Use a salt substitute such as Benson's Table Tasty and many delicious seasonings to enhance your meal. You can also add dulse or kelp to your foods. Iodine, mineral and nutrient-rich sea vegetables can double as salt when sprinkled on salads, soups or vegetables. Dulse can be toasted as a salty snack. You can also sprinkle nutritional yeast on your food, which will add a slightly cheesy flavor.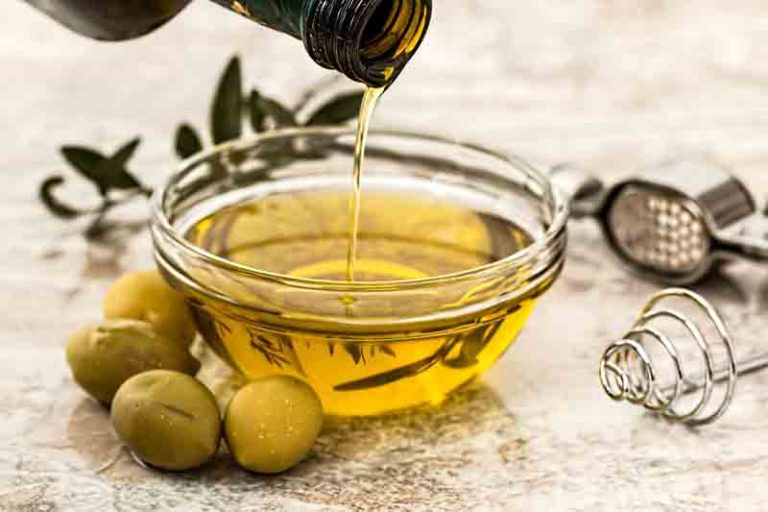 SOS Diet – No Oil
There are many reasons to avoid oil. Oil is 100% fat. One tablespoon of oil contains about 120 calories. Additionally, since oil contains no nutrients, no fiber or water (which helps us to feel full), we have a tendency to over consume it. Therefore, this hinders our efforts to lose weight.
Health Risks of Oil
As oil enters our bloodstream, our blood vessels become damaged over time. Our circulation slows, which in turn raises blood pressure. As oil builds up in our arteries, it forms potentially dangerous plaques that can lead to heart disease, the number-one killer in the U.S. Eliminate this quickly for an oil-free diet!
Alternatives to Oil
It is easy to cook without oil. Simply omit it from the entree recipes that ask for it. You most likely won't even notice it. And, when you stir fry, use a very good non stick pan. If things get a bit sticky, add a bit of water or vegetable stock when frying vegetables. Use parchment paper when baking foods in the oven that have a tendency to stick. As far as baking is concerned, oil can be replaced with pureed bananas, apple sauce, or any other pureed fruit. Also, you can use flax meal mixed with water or pureed tofu for a non-sweet alternative.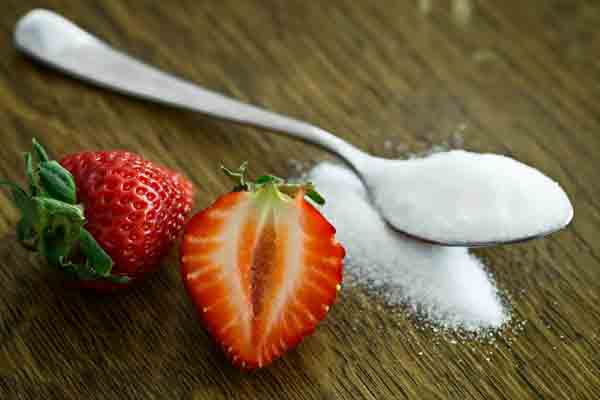 SOS Free – No Sugar
Refined sugar is an empty-calorie food, meaning it has little to no nutrients. White sugar, brown sugar, high fructose corn syrup, golden syrup, coconut sugar are all examples of refined sugars. There is such a thing as natural sugars. As the name suggests, these are not added, processed sugars. Instead, they're the sweetness you can taste in fruits and even vegetables.
Health Risks of Sugar
It is very easy to over-consume refined sugars because they are so pleasing to the palate and quite addicting. Excess sugar can lead to weight gain, heart disease, and diabetes. Eliminate this quickly for a sugar-free diet!
Alternatives to Refined Sugar
It's easy to replace sugar in baking. Try pureed bananas, strawberries, peaches, dates or apple sauce. Try dry raisins or dried fruits to your dishes.
Also, enjoy the natural sweetness of whole fruits full of fiber, instead of cookies or refined sugar treats. Your taste buds will quickly adapt. 
SOS Free Products
Go to the Well Your World Store tab to see all these delicious quality products, that actually have no salt, oil or sugar added! It's convenient and healthy for you. You will probably not find SOS free products at your local store. Buy them here!
How to Flavor SOS-Free Food
There are many ways to make food taste delicious: fresh herbs (e.g., basil, parsley, mint, cilantro), spices, vinegars, citrus juices, and SOS-free condiments (mustard, ketchup, etc.), sauces and dressings.
SOS Free Sauces
Check out these tasty SOS Free Sauces! Choose from Asian, BBQ, Indian, Ketchup and Sriracha Chili Sauce.
SOS Free Salad Dressings
You can also order some delicious SOS free salad dressings. Choose from SOS Free Balsamic, Italian, Dessert Catalina, Sweet Heat and Sweet Mustard. 
Foods included on the SOS-Free diet
vegetables (10-30+ servings a day)
fruit (4-10 servings a day) limit dried fruit
whole grains (0-10 servings a day)
legumes (0-5 servings a day)
nuts and seeds (1 oz a day)
Foods to avoid on the SOS-Free diet
All animal products (meat, fish, fowl, eggs, and dairy)
Added sugar, salt, and oil
Refined grains
processed foods
These are a 100% Whole Soy Beans. They are a great source of protein and you can use them to replace meat in any casserole, soup or stew.
If you are, as I am, a fan of Chef AJ, check out her favorite infused balsamic vinegars: Grapefruit, Cucumber Melon, Smoke and White Garlic.  They are all gluten free, non GMO, no added salt, oil, sugar, msg or preservatives!
This set includes one 4 ounce bottle of each.
It's a great gift idea, and also nice to try a variety. Peruse their website to view many other herbs and sodium free spice blends.
USE 8% DISCOUNT CODE AT CHECKOUT: MYLIFE
SOS Free Vegan Cookbooks
Delicious and Easy Plant-based Cooking without Salt, Oil or Sugar. This book also offers lots of support to people who are new to this way of eating, including: information right up front as to why this way of eating is beneficial to health, and the specific reasons that salt, oil and sugar are not used in the recipes; guidance on topics such as menu planning, cooking and baking without oil, using dried herbs and spices in the absence of salt, reading food labels, eating out, and making your own healthy salad dressings.
Over 300 recipes for plant-based eating all through the year. Simple, affordable, and delicious, the recipes in Forks Over Knives—The Cookbook put the power of real, healthy food in your hands. Start cooking the plant-based way today—it could save your life!
Dr. Michael Greger share over 120 recipes to help prevent and reverse disease in your body.  Rooted in the latest nutrition science, these easy-to-follow, stunningly photographed recipes will appeal to anyone looking to live a longer, healthier life.
Health Promoting Meals from the TrueNorth Health Kitchen. . Completely SOS (salt-,oil-, and sugar-free), these meals are low in calories, free of harmful saturated fats and cholesterol, and rich in nutrients and fiber. Included are tips and guidelines to help you transition to an unprocessed diet of nutritional excellence, along with 14 days of menus to get you started.
Weight Loss Tips
Start meals with a large plate of raw or steamed vegetables (huge salad, vegetable soup).
Avoid dried fruit, fruit juices, non-intact grains (brown rice pasta, corn tortillas), and trigger foods.
Only eat the recommended daily serving size of nuts and seeds (one ounce) or avocado (one half).
Wait until you are hungry before eating.
Engage in daily moderate activity (walking 30 min.).
Conclusion
As with any change in your life, cutting salt, oil and sugar out of your diet needs a bit of a practice. However, cooking and baking without these ingredients is actually easier than using them. The amount of possible combinations you can have when using wholefoods is immense. You can create a very different dish by simply changing one or two ingredients. It always takes a bit of an effort and time when you adjust your life to a better and healthier way.  After a while, you will see that the benefits of the change far outweigh your efforts towards this change. Keep working at it daily, and follow me on Pinterest for more inspiring SOS free recipes! Are you an SOS-Free Vegan? If so, drop me a comment to share your transition and success story – I would love to hear it!
Denise has been vegan since 2017 and in that time, has veganised her life. Her passion is helping others do the same. She has published a vegan guidebook entitled "Simply Happy Vegan" and writes about everything to do with a healthy plant-based lifestyle.
If you liked this post, please comment, pin or share it with others who would enjoy it! Thank you!