Why do vegans choose to be vegan?
Why do people choose to change to a vegan or plant-based diet?
for their health
for the environment
for the animals
You may choose all three of these good reasons. You may start with one and evolve to all three. You may also have more reasons to go vegan yourself. But these are the 3 major reasons most people decide to go vegan.
What is a vegan?
A vegan is a person who does not eat or use animal products. This includes all:
Also, vegans avoid cow milk and all milk products:
cream
sour cream
ice cream
yogurt
cheese (yes, I know! how can you give up cheese! I'll help you with that one here.)
All animal products such as:
They are not vegan, because they are made BY animals/insects.
Also, all products that are derived from animals/living creatures such as:
It goes without saying at this point that any products that are tested on animals are avoided. In addition, vegans read product labels closely to ensure no animal ingredients are in the product, (such as gelatin as one example). 
Why are vegans VEGAN?
My vegan journey started n 2016. I should say I watched a few good food documentaries, such as Forks over Knives, that completely convinced me that this was the right thing to do! In reaction to this, I immediately jumped in without a clear plan (because really, when are we completely ready to start something new?) Anyhow, diving in with excitement, I lasted a whole month. Just one month!
Why? The benefits of eating this way were clearly apparent because of the way I was feeling and I knew it was right. But sadly, I fell back to eating our standard American diet as we know it.
WHY I failed on a vegan diet? 
fear!
panic!
questions without answers!
unprepared!
diving in blindly!
no support!
no backup!
no real recipes to try!
I set myself up to fail from the beginning.
I had chosen HEALTH for my answer to "Why vegans choose to be vegan", and consequently, that was the first thing I thought I was compromising!
Why do vegans quit?
How could I have done this? There are so many great resources on the internet, I should have been just fine if I kept going! Maybe you can relate to this?
Honestly, I didn't take the time to tap into the resources I had in front of me. This was new to me, as it is to everyone who starts. I did not know anyone who was eating this way, therefore, my doubts and fears took over. Consequently, I just fell back into my old routine, because it was easier. After that, it was probably about 9 months later when I decided to do it again! and this time, there was no looking back!! (wow! why did I wait so long?)
Social media was my encouragement and support. There are so many groups through social media where you can join and ask questions. You will find beginners and others who've been vegan for decades. It is always encouraging to surround yourself with a community that understands you!
Are plant-based vegans healthy?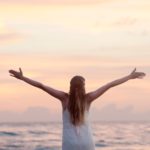 I switched to a vegan diet in 2017 primarily for better health and energy! My 10-year-old daughter at the time didn't even question it. She saw what I was doing and told me she wanted to do it too. She said, "I don't even like meat really, I'm so excited not to have to eat it anymore!" My 12-year-old thought it was cool and wanted in too! But, my husband has more of a challenge to change his eating habits, although he is open to trying new foods.
Animal products carry a lot of toxins and create more work for your immune system. Meat and dairy not only harbor viruses, bacteria, and parasites but also factory-farmed animals are injected with antibiotics and hormones and they eat unnatural GMO feed to fatten them up. They also could be drinking polluted water. If your immune system is overloaded by all the toxic junk that keeps coming in, it has fewer resources available to fight disease in your body. Eliminate meat and dairy, and processed foods, and eat organic fruits and vegetables as much as possible.
Some research has linked vegan diets with lower blood pressure and cholesterol, and lower rates of heart disease, type 2 diabetes and some types of cancer.
Eating a whole food plant-based vegan diet and getting your nutrients from plant foods allows more room in your diet for health-promoting options. Whole grains, fruit, nuts, seeds, and vegetables are packed full of beneficial fiber, vitamins, and minerals. Again, eat organic as much as possible to lower your intake of herbicides, pesticides, and fungicides that are sprayed on crops. I strongly believe those who want health will find it in a Vegan whole plant food diet!
Keep going on your plant-based vegan lifestyle!
On this website, you will find great resources and tips to keep you motivated.  We are here to inspire you in your plant-based vegan lifestyle! You need encouragement, and community and resources to keep you going. There may not be too many vegans around you to cheer you on. You can find me on Facebook here for encouragement and answer any questions. There may also be many people around you questioning and challenging you. Keep pushing forward, and we will help you through. Also, we are excited to share everything vegan such as delicious recipes, (check out my Pinterest page), vegan travel and being healthy on this new lifestyle (not just a diet)! I will be posting regularly, so stay tuned!
In conclusion, I hope you find your reason and determination to go vegan! Thank you for visiting! Let's connect, I'd love to hear your story!
Did you know?
Studies have shown that vegan diets tend to provide more fiber, which is really important for keeping your digestive system healthy.